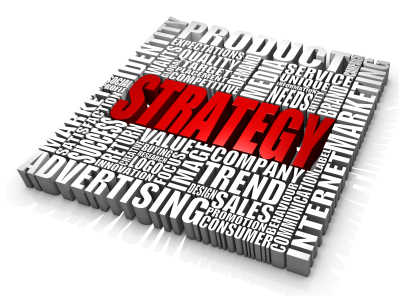 You may want to inject your site with a quick source of traffic by advertising in the search engines. This may be an option for you, but only if your site can meet three important requirements that make this a worthwhile investment.
1) You already know the search terms people are using to look for a product like yours.
Just because there is a need for your product or service does not mean that people are necessarily looking for it online.  Before you pay to put up a billboard, you need to make sure there are actually people driving down that stretch of interstate.
The amount of traffic for any given keyword or phrase is the easiest number to find. Unfortunately, that's where most search engine "experts" stop.
If there is verifiable traffic, the next question is whether or not that key phrase traffic is really relevant to your product.
Let's say you're selling hand-made leather journals. The average search engine company will run the usual "traffic" numbers and tell you tons of people are searching daily using the phrase "writing journal."  Great!  You can use that exact search term to bring traffic to your leather journal site, right?  Wrong.  Further investigation reveals that people using this search term are all looking for help writing articles to be published in scholarly journals, not personal diaries.
Even though 3,000 cars may drive past your billboard each day, if they are mostly driving to and from the local Dollar Store,  and you are selling luxury boat slips, the road might as well be empty.
2) Your ideal search terms are not so competitive that you can't match the advertising prices being paid by large companies with deep pockets.
Some key phrases can have too much traffic to be a good choice for a small business. The large corporations, with deep pockets, can afford to bid high on these phrases because they have complex systems in place to profit from a small percentage of sales from high volumes of traffic.
It's not likely that you can pay the inflated prices for this traffic and still make a profit.
3) You have a sales page that you already know can and does effectively close sales, so that you can make enough to cover the cost of advertising and still make a profit.
It's one thing to find a great source of traffic that is relevant to your product and not too competitive.  But are you ready to turn that traffic into sales?  If you're not sure that your website or sales page is capable of 'closing the deal' you should be ready to invest heavily in the advertising up front while you test and track your results and tweak the page so that it can close the sale.  Don't expect a profit right away.
What if you just want to gather names and build a list?
It's not a good idea to throw money at Google Adwords just to build a mailing list unless you already know exactly how you plan to make an income from those leads and have some data to believe your sales funnel will generate enough sales to justify your expense. In our process, we typically gather this kind of data directly from your customers themselves, through online surveys.
It's very difficult to do all of this without an in-depth knowledge about pay-per-click (PPC) advertising or help from experts.  PPC can be a quick and easy way to throw a lot of money down the drain if you don't know what you're doing.
If you want expert guidance answering all of these questions for your business, we invite you to work with us to discover your unique market position, traffic and sales-producing keywords, search engine competition, and more.