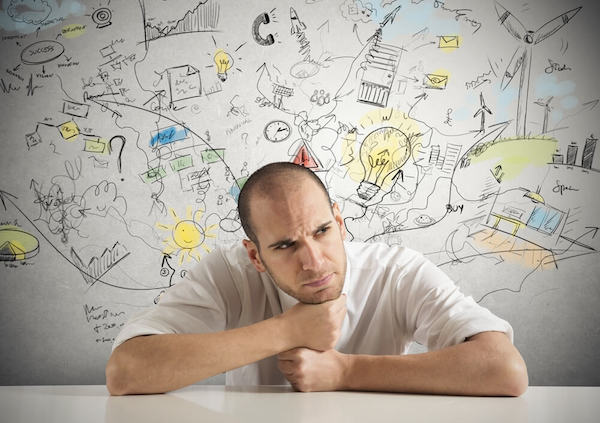 How do you become known as a thought leader — one of those doctors who create and lead the discussion, rather than simply follow? Thought leaders produce provocative, insightful, and impactful ideas — ideas that spread and often take on a life of their own.
How do you know if you have big ideas? Or simply ordinary ones?
I've thought a lot about the health practitioners I've worked with over the years and came up with three characteristics of their biggest ideas.
#1. Big Ideas are Disruptive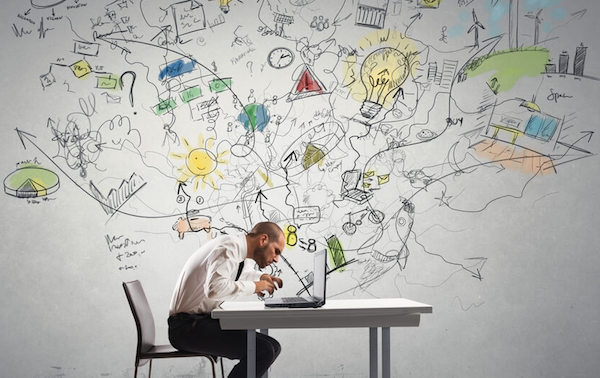 Big ideas tend to upset or inspire people, and lead naturally to conversation. If given time, these ideas disrupt the way medicine is practiced, or at the very least the way people think about the art and science of healing.
In the beginning, new ideas will certainly disrupt your practice, as you test them with your patients and their treatments.
Big ideas not only disrupt your practice, but also your life: You'll wake up and have to jump out of bed to jot them down. Big Ideas want to push themselves out of your head and find expression. You can't wait to share them with your peers, your patients, your audience — or all three.
#2. Big Ideas are Transformative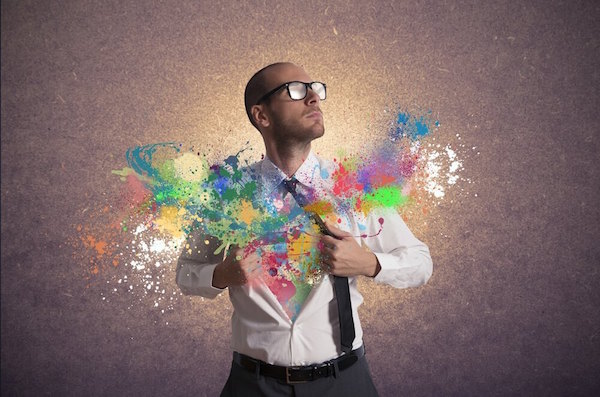 Disruption is about an idea's impact on markets and cultures. Transformation is about the impact of your ideas on individuals.
Sometimes, while working with an especially creative clinician, I'll observe the unique ways he or she is practicing medicine, the subtle shifts they've made in their treatment protocols. And when I call this to their attention, they're often surprised to learn their colleagues aren't doing the same things.
Some of the best — and most transformative — ideas begin life in a doctor's practice, working directly with your patients.
Here's one way I know one of my clients is on the verge of a Big Idea: if a typically introverted and reserved doctor suddenly feels compelled to speak up, speak out, even rebel a bit — in full public view — I know we may be on to something big. The expression of Big Ideas can become especially transformative of personality traits we may have become very comfortable with.
#3. Big Ideas are Revolutionary

Big Ideas by their very nature call others to join you in your mission and cause. As an effect of getting your messaging right and connecting, the right people recognize the power of your ideas and want to champion those ideas and spread the word.
So, we've defined big ideas in the abstract – how do you know if your ideas qualify?
If an Idea Falls in The Forest . . .
The temptation for some is to hoard their best ideas, writing them down in a private notebook and hiding them away, collecting them for that Massively Important Book they'll write one day.
Intelligent people sometimes tend to spend a lot of time inside their own heads, which can become a bit of an echo chamber. And even if you do manage to get all of those big ideas out on the page, if you're the only one reading that page, you're still not really sure which of your ideas are great, and which of them are just so-so.
There's only one way to measure the disruptive, transformative, or revolutionary impact of your ideas, and that's by putting them in front of other people.
In Fact, Big Ideas Only Become Big by Circulating Them
So, you get your ideas out on paper, and share them, in bite-sized pieces to be easily consumed by your audience, and they'll respond and tell you what they think or feel about those ideas.
Maybe they're confused, or they ask questions. Maybe they'll be upset, and complain. Some may share those ideas with others. You watch, measure, and consider their responses, and explore ways that feedback may or may not help you further develop and refine your ideas.
And what if your ideas are met with silence, or indifference? That's feedback too. Are you putting them in front of the right audiences? Are you explaining yourself in language your audience can readily understand? Try reframing or reworking your concepts, to see if they're better understood and shared with others.
Releasing all of your ideas into the wild, fully formed – or not — and entrusting those ideas into the hands of others requires bravery, and it's the only real way to discover if your ideas are "remarkable."
Big Idea Case Study: One Doctor's Story
I worked with a brilliant Naturopath for several years who during the eighties had a compelling idea. He had been developing some early blood type research into dietary protocols with his patients, and was talking about his ideas with a gathering of friends one night. One of the guests thought it was an interesting idea, and asked him to write up an article for the magazine she edited.
The article was published, and he thought nothing more of it. Until the letters started arriving. A few dozen letters turned into hundreds, and then thousands, as the magazine article was republished and translated.
His idea was spreading. He really knew he'd hit upon something when a publisher called offering a book deal to expand on his ideas. In the two decades since it was first published, Dr. Peter D'Adamo's Eat Right 4 Your Type has sold well over 13 million copies in several languages and continues to sell well to this day.
Of course, book sales alone are not the only way to judge the thought leadership of an idea. To measure true thought leadership, we have to survey today's health landscape looking for cues of the transformative nature of Dr. D'Adamo's ideas. I've worked with hundreds of doctors, and while this is completely anecdotal, every one of those doctors I've worked with have had a strong opinion about D'Adamo's Blood Type Diet; ranging from apoplectic to advocacy, and everything in between.
Whether you're supportive or indifferent to Dr. D'Adamo's ideas, his Big Ideas are meeting our three criteria: his science has been endlessly disruptive and transformative, changing the way countless natural doctors practice medicine. And his ideas have been revolutionary, as well — spurring a movement of passionate Blood Type advocates across the globe. What's more, its success has enabled Dr. D'Adamo to expand his research into cutting edge genotyping science.
Your Turn for Big Ideas

You have an even larger opportunity than did Dr. D'Adamo. Twenty years ago, he had the most rudimentary of internet tools: no flashy website to spread his ideas, no comments, email, or search analytics to measure response.
Today, you have all this, and more.
So write articles, record your podcasts or videos. Put your ideas out there. Grow your own audience, and listen as they respond. In today's hyper-connected instant-on world, your readers become your best editors, sounding boards, and advocates.
And that's how ordinary ideas are transformed into very big ideas.
How are you doing with the care and nurturing of your own big ideas? What else do you need to know to develop them? Let me know in the comments, below.