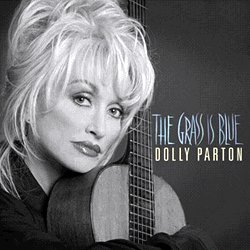 I was chatting with a practitioner about writing content for his blog. Like most people, he wanted to know the secret to creating "viral, content," that one post that captures lots of attention, bringing him lots of new subscribers and readers.
He then said something fascinating;
"Pop songwriters have it easy. They just have to write one big hit pop song and the royalties roll in for years. I just don't see that kind of thing happening with my blog posts. When I write blogs, I just don't see the potential for any return on my time investment."
Does Writing Blog Posts Have an ROI?
Want the secret to a long, healthy career online? Want to generate hits like a pop star, and have those royalties rolling in for years? Look no further than Dolly Parton for a content model worth emulating.
Want to know what has made Dolly an icon beloved by millions worldwide? Yes, it's her voice, her persona, and her songs.
As a songwriter, Dolly could easily rest on her artistic laurels (and huge royalty checks) from enduring and massive pop hits like 9 to 5 and I Will Always Love You, as well as a string of country smashes.
The "Dolly Factor" and the Secret to Creating Enduring Content
Even with all that success, Dolly Parton continues to write songs. She writes because she loves it and because writing songs is what she does. In fact, Dolly Parton has written over 3,000 songs. We see Dolly the singer, the performer, the movie star; yet how does Dolly describe herself? "I've always prided myself as a songwriter more than anything else."
Dolly Knows the Secret to an Enduring Career in Any Field: 80/20
When a doctor asks me what will make their work well-known, this is the first thing I tell them: You must have the desire to communicate. You have to feel an urgency to share your knowledge, your wisdom, your discoveries, your fascinations and your passions with others.
And then, you have to be willing to communicate each of those on a regular basis. Even if you don't feel like it. Even if it's difficult, or you'd rather be doing something else.
And that means writing (or recording) your content consistently. Write great content regularly. Build an authority platform that attracts readers/fans to that content over time. Become known for providing valuable, indispensable advice no one else can offer in exactly the way you do.
Write enough posts and something amazing happens
You begin having "hits" of your own. In fact, 20% of your content will rise to the top, and is soon generating most of your traffic.
Dolly has written 3,000 tunes to create a handful of classic songs we can readily name. Those hit songs are her "20%," and they continue to sell the most copies, year after year.
But most of Dolly's songs represent her 80% — many of them obscure album tracks that only her most diehard fans know. And for each of those songs, there are people around the world who proclaim that obscure track their favorite Dolly song.
You put enough of those fans together, and they'll fill stadiums for Dolly Parton Concerts in any major city around the globe.
This same 80/20 principle applies to your content.
When I look at the blog stats for any one of my larger practitioner clients, I'll see the same 80/20 pattern repeated with reassuring regularity:
— Their top 20% of articles continue to generate the bulk of traffic to the site, month after month — year after year.
— The remaining 80% of articles each only draw a few dozen readers per month when the site is small, and as you grow that same 80% of posts will draw hundreds of visitors per month — while your top 20% performs much better.
Now, hundreds of visitors to any single post isn't enough to grow a stable business. However, when you're talking about hundreds of posts, those small visitor numbers begin to add up.
Yes, any one of the 80% of your blog posts wouldn't be enough to grow an audience — but the power of them together generates a website that expands exponentially.
Which Brings us to the Second Secret: The search bar…
Remember my practitioner friend's assertion that hit-writing songwriters "have it easy?" Here's where he's wrong.
First, let's set aside the sheer numbers: Dolly has generated 3,000 "pieces of content" to create a handful of hits we can easily name. And that's the truth with any creative endeavor: we create consistently — in whatever form that takes for us — and let the audience respond as they will.
And here's one significant place where the health practitioner has it much easier than even the most prolific pop songwriter: Google Search.
If I'm feeling in the mood for a "nice, mellow downtempo track with vibraphone" I can't type that phrase into a music search engine and receive a track listing of the top ten songs that fill my exact mood (although some are growing closer to this nirvana).
However if I'm one of Six Billion daily Google searchers, and I'm suffering from chronic pain, when I type the phrase "Natural pain relief for lower back pain" I'll receive a very precise listing of articles from doctors just like you offering me all sorts of solutions.
And to appear in that search result at all, you have to begin generating and publishing enough content consistently to:
— Let Google know you are serious and here to stay (the Google bots don't want to send their valuable searchers to some website that has three posts with nothing new for three months…)
— Write enough posts to begin seeing your own 80/20 ratio emerge.
How many posts is that, Keith?
I've seen some practitioners begin to see early traction with as few as sixty well-targeted posts. But for most, the kind of traction that builds a stable, long-term business requires hundreds of posts.
That's a lot of posts! I just don't have time to wait for that!
Ah, calm down young content generator,  here's a hopefully reassuring fact: While building your website search authority, you'll most likely be focused first on only creating the content pages that drive local traffic to your practice.
And, at first, all you'll need to focus on is optimizing those few pages for Google Search. And this is where most practitioners begin, with a Phase One Doctor Site designed with the intention to fill their practice with patients.
And we come Full Circle: What About the "ROI" of your Content?
Finally, let's address my friend's point about content ROI, shall we?
At first, when you've published six or seven great posts that you've slaved over, you're not going to see a direct time to dollars relationship.
For my clients who've been writing content for a while, we begin seeing a very stable ROI emerge: Those top 20% of posts consistently bring new visitors and subscriber opt-ins. Those people receive your emails and come to know and trust you. And those people buy your products.
You see my point, I hope. Now is the time to begin writing — or if you are writing regularly, then to establish a schedule of regular posting.
Here's a chart showing what a typical content "conversion" pathway looks like: