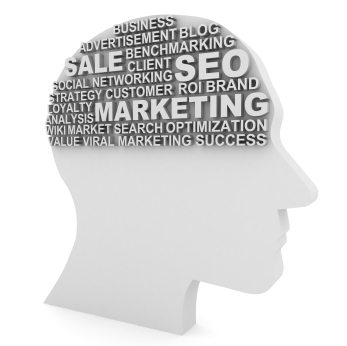 There's one benefit to being around long enough to have learned the basics of marketing pre-Internet. "Back then" we had mailing lists and subscription newsletters. Yet the principles that worked then are the same principles that work now, online.
Now, we watch as the "smart kids" attempt to game the system and cut corners, and are repeatedly shut down. Meanwhile, the people with real businesses have been focused on building real relationships. They've created content that connects with their audience.
Everyone's always looking for the common threads among groups of "successful information marketers," and I've got a few for the list.
Two Content Mindsets
Over the past decade, we've built, managed, and rescued email lists ranging from a few thousand to 100,000 people. We've tracked all the usual metrics.
Even more fascinating than the metrics was watching these businesses grow or shrink over time, depending solely on the content mindset of the business owner.
The first content mindset is Content as Sales Pitch, and if you have an email box, you've seen these folks in action. Regardless of how long you've been on their email list, you'll get a sudden flurry of emails twisting your arm to buy something. By the time they're finished with you, you're ready to strangle the "unsubscribe" button.
These business-owners think of content purely as sales copy, and they focus on writing sales pages and short email series that hit all the "right emotional buttons to close the sale." Some do well with each product launch, but the income stream drops off the moment the emails stop, and they're off to the next big sales page and sales emails.
My question for folks with this mindset always is; "where are you in between the sales pitches?"
As a consultant, if I explain the benefits of developing a relationship "in between" the pitch-fests, some list owners will get it. But their Content as Sales Pitch mindset usually overrides any intention to relate. Those in-between "relationship-building" emails will often end up being more sales pitches with a story or some instruction wrapped around the pitch.
I call this kind of business model "The Jagged Edge," for two reasons. These business owners are always living on the financial edge, as their income is a rollercoaster. Not a fun or reliable way to build a sustainable business. (Believe it or not, this is the way an awful lot of info-marketers are operating their businesses.)
The second type of mindset is Content as Connection. The people who've focused on writing regular blog posts and emails filled with content relevant to their list have a very different experience than those on the "jagged edge."
This group can enjoy a successful product "launch," but sales don't die after the big launch is over. In fact, secondary sales from their other ongoing auto-responder email series and their regular content-rich emails continue to steadily grow.
It's that relevant content "in between the launches" that makes all the difference. It's the connection made, the relationship built, the authority and trust earned that create success, no matter how large the email list is.